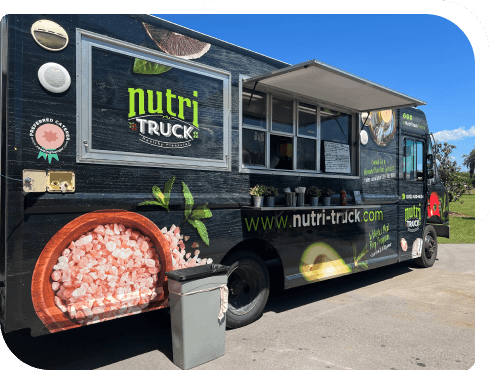 Tampa's First Food Truck for Healthy, Natural and Organic Food
Nutri Truck is the Tampa Bay area's very first food truck with a focus exclusively on creating delicious dishes that contribute to a healthy lifestyle.
After noticing that a majority of food trucks in Tampa were offering food that was fried or full of processed ingredients, we decided to offer residents appetizing meals that were 100% fresh and natural!
Our food truck can be found around the Tampa area offering up a high quality dining experience for those who enjoy nutritious, mouth-watering wraps, detox juices, desserts, bowls, salads, wraps, fresh smoothies and more. Affordable and convenient, we strive to deliver a top class experience for all of our customers, which has built us a reputation as the top food truck in Tampa!